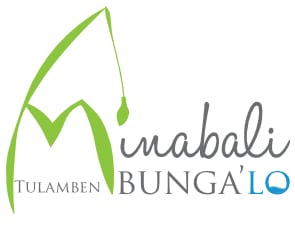 The 6 bungalows are finely decorated with Balinese artistic paintings and superior quality wooden furniture. The decoration will surely enhance your feelings about Balinese art and its authentic savoir-faire. You will as well enjoy all the comfort of a modern home.
Each room is positioned around the property in front of the swimming pool or with an exotic garden view. The bungalows have a private terrace where it is relaxing to have a drink or take breakfast at the beginning of the day. The unique style of the rooms has been inspired by the Balinese culture and designed by the owner.
Réserver directement sur notre site pour profiter des meilleurs prix.
Room Size: 24m2
Air Conditioning & Fan
Shower with Hot Water
Toiletries
Mini-Fridge
Safe
Queen Size Bed
Wifi
View on the pool or the garden
Net Bed Canopy
Vast Wardrobe
Coffee/Tea and Water
All the rooms are non-smoking and fully equipped with the most comfortable bedding and modern pieces of furniture. They all have a private entry, A/C and ceiling fan, private bathroom, hairdryer, toiletries, bottles of water, mini fridge, kettle with complimentary teas/coffees, free WiFi and blackout curtains.
We can arrange an extra bed or a baby's crib in the room for an additional charge.
Before you proceed to booking, we would like to inform you about the following conditions:
You are allowed to change or cancel your reservation up to 5 days before arrival
You will be charged 1 night if cancellation happens within 5 days before your arrival date
You will be charged 1 night in case of no-show
Minabali Bunga'lo also provides the following services
Continental & Indonesian Breakfast
A breakfast is provided for every night booked.
For the Continental breakfast: you will have choice between some tasty and natural homemade jam with pancakes, crêpes, brioches or eggs your way with bacon and toasts.
For the Indonesian Breakfast: you will have choice between the traditional Nasi Goreng or Mie Goreng (fried rice or noodles with vegetables).
These two breakfasts come with a fresh juice or fruit plate and tea or coffee.
Dinner
For the dinner, we offer Indonesian as well as Western cuisines. The menu of the evening will be tell you by the staff every day and you will approve or no your reservation at the restaurant.
Transportation
We offer airport and other locations transfers upon request. Please aware our staff about your needs and we will arrange your transportation to come to the hotel or to drop you at a different place.
Parking
If you come to the hotel by your own means, please be assured that we have a parking area located in front of the hotel that is secure and where you can park for free.
Massage
We offer massages upon request. You can reserve your session with our staff, and they will recommend you a professional that will come to the hotel. You can enjoy the massage in your room but also on the property, for example on the side of the swimming pool at the end of the day.
Body Treatment
Minabali offers you the opportunity to have different kind of body treatments such as natural based body scrubs & masks, manicure, pedicure… Everything to physically bring the best out of yourself.
Scuba Diving
As you may already know, Tulamben is famous for its incredible diving sites and the renowned USAT Liberty Shipwreck. We can arrange every of your dives and will make sure that you will get the maximum from your time spent underwater. Follow the link for more infos.
For more details or explanation, don't hesitate to contact us.
We will be happy to advise you through our different options.